Transportation Insurance Services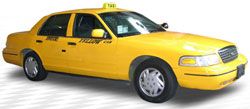 Transportation insurance is our speciality. We represent major transportation insurance companies as independent authorized broker. We offer a variety of insurance products to our valued insureds. We have been providing afforadble & professional transportation insurance services to small and large limo, heavy truck, car service, and taxi fleets as well as individuals and owner operators.

We are offering lowest rates for limousine, taxi, heavy truck and other classes of transportation insurance in the industry.

• Dealer Plates
• Transport Plates
• Commercial Auto
• Commercial Non-Owned
• Business General Liability
• Dump Trucks
• Long Haul Trucking • Workers Compensation
• Commercial Policies
• Taxi
• Heavy Truck
• Limousine
• Tractor Trailers
• Sedans
• Luxury Vehicles